Your Expert Bowmanville Roofing Contractor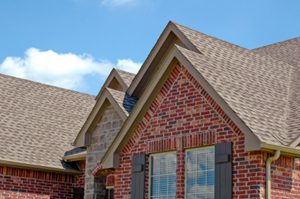 For over a decade the professionals at Crowells Roofing have helped homeowners in Bowmanville with all their roofing needs. We offer comprehensive service for all kinds of jobs that includes full repairs, roof and attic inspections, old roof replacement and even brand roof construction. We are fully certified and experience with various roof types such as asphalt shingles, metal roofing, tile, and many others. You get complete service from a roofing contractor that you can trust to work on even he most complex roofing systems. Contact a Crowells Roofing specialist today and let us help you get your roofing project off the ground!
Roofing in Bowmanville: It Begins With Proper Design
The most important step in new roof construction in Bowmanville, Ontario is sitting down with our clients and finding out exactly what they want. This gives our Bowmanville roofers a feel of what type of roof design to build for your home. With proper roofing design is as important as durability as it enhance the entire look of your home top to bottom. Thankfully, there are many roofing options that include texture, color and tone, dimensions. With the right style, your house will stand out. You'll love all the new features and accessories that come with new roofs, and you'll definitely appreciate the quality of construction that only Crowells Roofing can provide as your Bowmanville roofing contractor.
Durable Quality New Construction Roofing in Bowmanville
Bowmanville roofing is like any thing else. You get what you pay for. So don't settle for cheap products and bad service when you deserve the very best that a roofing contractor has to offer you in the Bowmanville area. We use long-lasting roofing material of the highest quality from reputable manufacturers you can depend on. We perform each construction job with absolute precision and care in order to earn your absolute satisfaction! Regardless of the type of roof we install on your home, our goal is provide your entire household with maximum protection from wind, rain, sunlight, and extreme temperatures. All of our work is 100% guaranteed and all of products come with warranties.
Total Roof Replacement in Bowmanville, ON
Even the well constructed roofs will begin to show signs of wear and tear after about 15-20 years – and that's if they've been properly maintained with routine roof repairs in Bowmanville. If you live in an older home, it's vital to get your roof inspected. Our Bowmanville roofing contractors can perform an accurate and honest assessment of your home in order to determine if need your roof replaced. We provide complete roof inspections and proper roof replacements in Bowmanville which include tearing out the old roof, delivery of all new products, new roof implementation, and final finishing and detailing. We also cleanup everything once the job is done. You get peace of mind knowing that you have a brand new roof which last you for several years to come. Don't let your old roof compromise your safety. Get a new roof from Crowells Roofing. Schedule roof inspections in Bowmanville today by calling us at 905-926-1765.
If you are looking for a professional Bowmanville roofing contractor then please call 905-926-1765 or complete our online request form.