Experienced Courtice Roofing Contractor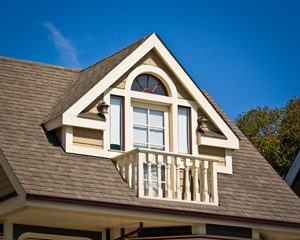 At Crowells Roofing, we specialize in custom roofing installation and complete repair and replacement services for homeowners in Courtice and the surrounding areas of Ontario. We are uniquely qualified to work on all types of roofing in Courtice, and that includes asphalt shingles, metal roofing, tile roofs, and other major residential roofing materials. With over 40 years of experience as a professional and licensed Courtice roofing contractor, we can tackle even the most complex roofing projects for all property types.
When you hire our Courtice roofers, you can rest assured we offer fast, efficient service, dependable work, and competitive rates. Don't settle for less than the absolute best for your home in Courtice, ON. Contact Crowells Roofing today, and let us help you get your Courtice roofing project off the ground.
Professional Roofing You Can Trust
When you partner with the Courtice roofing contractors at Crowells Roofing for your next roofing project, you get the benefit of working with some of the best roofers in the business. Each of our roofing contractors in Courtice are highly trained and have extensive experience in every type of roofing job for all residential properties. We are committed to providing you with the highest level of customer satisfaction and quality roofing products. We work closely with each of our clients through each phase of the roof installation or repair process in order to ensure that we build you a roof to your exact specifications. With Crowells Roofing there's no hassle and no guesswork – just premier roofing services in Courtice and products from professionals you can trust!
Need roof repairs in Courtice, ON? Give us a call. Crowells Roofing not only specializing in complete re-roofing services, we offer emergency roof repairs as well. Whenever you need roofing services in the Courtice area, you can rely on Crowells Roofing to get the job done promtly, professionally, and with quality results.
Courtice Roof Inspections: Get Your Roof Inspected Today
If you live in an older home in the Courtice area, then you know that even the most well constructed roofs will eventually start to show signs of wear and tear. When this happens your roof can become compromised and everything inside your home becomes vulnerable to high winds and moisture. If you've never had your roof inspected, then it's a good idea to contact Crowells Roofing today to schedule a roof inspection in Courtice with one of our roofing contractors. We've inspected hundreds of roofs across Courtice and know exactly what to look for in order to identify the critical areas of your roof. We perform an accurate and thorough assessment and then provide you with an honest report of what needs to be done to fully restore your roof back to excellent condition.
Courtice Insulation Services
Giver your home ultimate protection this upcoming season by upgrading your wall and attic insulation in Courtice. Brand new modern insulation is far more durable than conventional insulation, provides a greater seal, and is easy to install. Having new insulation in your Courtice area home also gives your home value and keeps it lasting for many years. We offer insulation for every area of your home including attic insulation, wall insulation, and target areas such as the floors, inside walls, and even the garage area. We custom fit the right type of insulation to the right area. So no matter what your insulation needs are we can help you with our complete installation service. To learn more about our products or to get an estimate for installing insulation in Courtice, call us today.
If you are looking for a professional Courtice roofing contractor then please call 905-926-1765 or complete our online request form.