Newcastles' Premier Roofing Contractor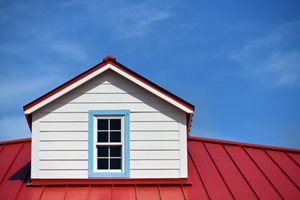 For over 40 years the Newcastle roofing contractors at Crowells Roofing have provided premier roofing services for homeowners throughout the area. We offer a wide range of work that includes roof repairs, roof replacement, honest roof inspections, new construction roofing, and other home improvement services such as the installation of insulation, skylights, siding and gutters. You can rely on us and quality roofing for new construction projects, too. Our Canada certified roofers have worked with hundreds of homeowners in order to design and build a durable, long lasting roof that provides ultimate protection for everything and everyone inside your home. Contact a Newcastle roofing contractor at Crowells Roofing today and let us help you discover how we can build a beautiful roof for you.
Quality Affordable Construction
At Crowells Roofing, we are committed to bringing you 100% satisfaction with every roof we build. We begin by sitting down with you and going over the roof design, then showing you all the options available for your new roof. Our company offers many different types of roofing, including quality roofing shingles, metal roofing, tiles roofs, and more. We then go to work to create every roof according to your exact specifications. We offer roofs of the highest quality, fast, efficient work, and affordable, competitive rates that stay within your construction budget. Why settle for less, when you can get the roof you've always wanted simply by choosing Crowells Roofing as your roofing contractor in Newcastle, ON.
Newcastle Insulation Service Experts
Shield your Newcastle home today with protective insulation from Crowells Roofing. Our expert team of Newcastle insulation installation professionals will inspect your home and show where all the vulnerable areas are and what needs to be done in order to reseal your home. We can cover your entire interior including the walls, ceiling, floors, attic area and everywhere else. Our Newcastle insulation products provide excellent defense against sunlight, extreme temperatures, moisture and air. With fresh new insulation, you'll instantly notice a difference in your home, and you'll save money on your energy bill each month. Check out all the benefits and features of insulation in Newcastle from Crowells Roofing.
Roof Repairs in Newcastle, ON
When your roof gets damaged from a recent storm, or your old roof is beginning to show signs of degradation, give the experts at Crowells Roofing a call to schedule prompt, reliable roof repairs in Newcastle. Our roofers repair all types of roofing, including asphalt roofing shingles, metal roofing, wood shakes, and more. Our Newcastle roof repairs team can do everything from the replacing shingles to boards, supporting studs, ventilation areas, and even your home's gutters.
There's a reason Crowells Roofing is the leading roofing contractor for re-roofing and roof repairs in Newcastle. We've upheld our stellar reputation for quality service for decades now, and it shows in the amount of referrals we get from our customers. Let us show you first hand why you should choose Crowells Roofing as your go-to source for all your Newcastle roofing, siding, and insulation needs. Call today to schedule a free consultation.
If you are looking for a professional Newcastle roofing contractor then please call 905-926-1765 or complete our online request form.