The Preferred Roofing Contractor in North York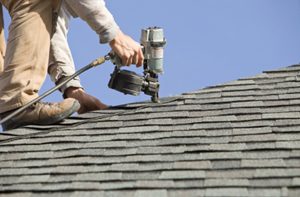 When it comes to residential roofing in North York, Ontario, you can depend on Crowells Roofing for all your home roofing needs. As a long-standing and reputable North York roofing contractor, we offer complete roofing services ranging from roof inspections and roof repairs in North York to new construction roofing installation and re-roofing projects throughout Ontario. In addition to the roofing services we're known for, Crowells Roofing also provides insulation installation, skylight design and installation, and even gutters and siding. If you have an exterior home improvement project, we're the one-stop contractor of choice in North York!
All of our services are designed to revitalize your home exterior while giving your family ultimate protection from mother's nature elements. You get great service and quality products all at rates you can afford. When only the best will do, hire Crowells Roofing as your roofing contractor in North York. We are the experts for roofing and home exterior services!
Experience & Professional North York Roofing Contractors
Crowells Roofing has been around for over 40 years. In that time, we have worked on hundreds of homes and have completed all types of North York roofing projects. No matter how large or small the work is, our North York roofers can handle it. We install asphalt shingles, metal roofing, tile roofs, and other popular residential roofing materials, all with top quality workmanship. Each of our North York roofing contractors are highly trained and have extensive experience in the roofing industry. We perform every job with absolute precision and skill in order to give you the roof you've always wanted for you home. We are careful to design your roof to your exact specifications and then provide efficient work. You'll have your new roof up in no time at all when you let Crowells Roofing be your roofing contractor.
Superior Insulation in North York for Your Home
You home's insulation provides the greatest defense against wind, moisture, heat and cold. Brand new insulation in North York improves your home's value and helps to preserve your entire home structure. Regardless of where you need insulation, we can implement the right type of insulation in order to give you maximum protection. Modern insulation is easy to install, lasts longer than conventional insulation, and is environmentally friendly. If you need your home inspected we offer thorough assessments and can tell you the areas where old insulation should be replaced. Protect your home today with fresh insulation in North York from Crowells Roofing.
Quality Siding For Your Home
While insulation gives your home interior protection, siding provides a first defense against the harsh elements outside. With siding you also have endless possibilities for design and style when it comes to today's selection of North York siding for your home's exterior. You can choose from a wide spectrum of colors, textures, designs, and dimensions. If you need your old siding replaced, we can remove and cleanup all the old siding, deliver the new siding right to your doorstep, and custom cut each piece to perfectly your house. Siding will give your home great curb appeal, while shielding your house all the way around. You'll love how beautiful your North York home looks!
If you are looking for a professional North York roofing contractor then please call 905-926-1765 or complete our online request form.