The Most Trusted Roofing Contractor in Pickering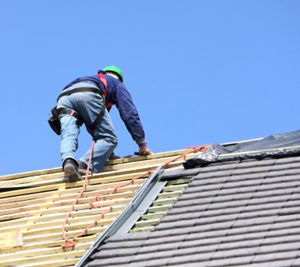 Crowells Roofing is a comprehensive roofing contractor that offers a wide range of roofing services and products for homeowners across Pickering. From brand new construction roofing to major and minor roof repairs in Pickering, ON, as well as many other services including roof inspections, siding installation, gutters, skylights, and more, our team of certified roofers can handle any exterior home improvement job related to roofing you may need.
Our Pickering roofing services company is committed to insuring that your receive the highest quality customer service and first rate work from professionals who work hard to bring you 100% satisfaction with every roofing project we undertake. Don't settle for less than the absolute best for your home, especially when it comes to the roof. Contact one of our talented Pickering roofing contractors at Crowells Roofing today, and let us help build a quality roof that will last for years to come.
Pickering Roofing for Superior Protection
One of the most important parts of your home just happens to be the roof. After all, your roof shields your family from the harsh Canadian weather and outside elements. This is why it's important to hire a roofing contractor in Pickering, Ontario that has the experience and knowledge necessary to build you a durable roof that will hold up over a period of several years. At Crowells Roofing we take pride in every roof we will build and never settle for a mediocre product. We utilize the highest quality roofing materials from reputable manufacturers you can trust, in order to deliver you a roof that not only looks great, gives you and your family the protection you need when you need it the most. If you need a roof replacement or are investing in new construction roofing in Pickering, give our roofers a call to schedule a consultation and free estimate.
Likewise, if you need roof repairs in Pickering, don't hesitate to give us a call. We're available for emergency roof repairs anytime! You won't find many roofers in Pickering that offer that type of availability or promptness of service.
Dependable Roof Inspections in Pickering
As a homeowner it's essential to have all areas of your home inspected from time to time in order to insure that it is in excellent condition and maintains it's high property value. Roof inspections in Pickering cover all components of your roof which gives us a complete analysis and helps you decide exactly what needs to be done in order to fully restore you roof. Our inspections are complete, thorough, and accurate and covers the entire area. You can feel confident that we will give you an honest report and that we will provide you with the necessary solutions. Count on Crowells Roofing for all your roof inspections in Pickering.
Complete Home Insulation in Pickering
In addition to our distinguished roofing services we also offer Pickering insulation installation for your entire home. New types of insulation in Pickering improve's your home's ability to keep your warm and dry inside. Whether you're a new homeowner or have purchased an older home, we provide insulation that covers targeted areas such as the attic and around your walls, floors, and ceiling. We use industrial grade insulation that gives your maximum protection in every room. With new insulation you're air conditioner or heating system will run more efficiently and save you money on your energy bills each month.
If you are looking for a professional Pickering roofing contractor then please call 905-926-1765 or complete our online request form.