The Premier Port Perry Roofing Contractor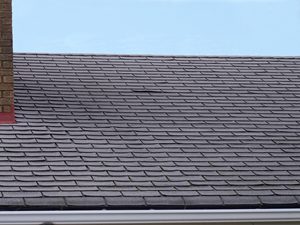 If you are getting ready to launch your new roofing project and need a reliable Port Perry roofing contractor, look no further than Crowells Roofing. We are Port Perry's #1 company for roof repairs, re-roofing, inspections, and new construction roofing for residential properties.
With over four decades of industry experience, our certified team of Port Perry roofers can handle any roofing work for both small and large jobs. We use the most advanced equipment and high quality materials combined with a skilled team of builders who deliver amazing results that make your home stand out. We have built a reputation in Port Perry as a roof builder that you can depend on for fast service, superior work, and competitive rates. Contact us today and let us help you get your Port Perry roofing project off the ground.
Our Port Perry Roofing Contractors Do All Types of Roofs
Not all roofs are built the same. Today's modern roofs in Port Perry offer a wide array of features, materials, and benefits that make it easier to find the kind of roof you need. Popular types of residential roofing in Port Perry include asphalt shingles, metal roofs, tile roofing, and even flat roofs when it comes to certain types of additions. You can choose from many different textures, colors, and sizes, too. Our roofing contractors in Port Perry will gladly help you implement a roof that complements your overall home design and style and provides ultimate protection for many years to come. When it comes to building your home, you want options, and we can provide them for you – whether you're interested in roofing or siding, gutters, and skylights! Don't settle for less than the absolute best for your exterior home improvements. Let Crowells Roofing help you every step of the way.
Dependable Roof Repairs in Port Perry
Even the most well constructed roofs in Port Perry will eventually show signs of wear and tear. The harsh Canada weather, sunlight, extreme temperatures, and moisture will begin to deteriorate the most vital components of your roof over time. So when it's time to get your roof repaired, contact us. Our Port Perry roof repairs team provides a full point by point inspection of your roof in order to determine which areas need to be repaired. We then replace them with brand new roofing products which help preserve your roof and give it longer life. A roof in excellent condition keeps your home's property value high while giving you the protection you need for you and your family. So if you think you need roof repairs in Port Perry, give your roofing contractor at Crowells Roofing a call today to schedule a complete roof inspection, and know for certain what condition your roofing is in currently.
New Gutter Installation
Port Perry gutters are a valuable part of any roofing system. They shield your home from excess rainwater which can flood around your home's foundation or cause splashing stains on the exterior. New gutters from Crowells Roofing will channel the water away from your home. We offer sturdy, long lasting gutters in Port Perry that not only function well, but also look great around the base of your roof. Our Port Perry gutters feature gutter guards that keep branches, twigs, and debris from collecting inside the gutter and blocking the water. Whether you're building a new home or need to replace your old gutters, count on Crowells Roofing to install great gutters for your home.
If you are looking for a professional Port Perry roofing contractor then please call 905-926-1765 or complete our online request form.