Certified Toronto Roofing Contractors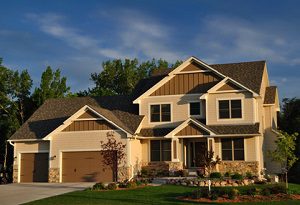 Crowell's Roofing is a Canada certified Toronto roofing contractor with over 40 years of experience in the roofing industry. We offer comprehensive roofing services that include new construction roofing, roof replacements, honest roof inspections, and thorough roof repairs in Toronto, Ontario. Our company even offers specialized services such as the installation of skylights, siding, insulation, and gutters. When you let Crowells Roofing be your preferred Toronto roofer, we can provide everything you need for your next roofing project. Our entire team of builders and roofing contractors in Toronto are highly trained and have worked on hundreds of homes in the area. No matter what type of roof you need, you can get it at Crowells Roofing.
Quality Construction You Can Depend On
At Crowell's Roofing we are committed to building you a roof of the highest quality – whether you need roofing for a room addition or are investing in a new construction or complete re-roofing project in Toronto. As your roofing contractor, we promise to use the finest materials from reputable manufacturers that you know and trust. Our Toronto roofers perform every job with absolute precision throughout every phase of the roofing installation and construction process. This begins by sitting down with you in order to work out the entire roof design. We go through every detail of exactly how you want your roof to look. From there we deliver all materials and promptly go to work to build your roof from the top down. When the job is done, you have a brand new roof that will bring you and your family ultimate protection for many years to come.
Whether you need a roof replacement in Toronto or emergency roof repairs because of a recent bout of bad weather, you can rely on the experts here at Crowells Roofing. Call today to schedule your free consultation or to learn more about the roofing services we offer in the Toronto area.
Longevity through Routine Roof Repairs in Toronto
We do more than just build you a roof. We also offer a wide range of roofing service that keep your roof in great condition season after season. If you live in an older home in Toronto and haven't had your roof inspected in a while, then now is the time. A proper roof inspection in Toronto will reveal the exact condition of your roof and what maintenance needs to be performed. In some cases, you may need small roof repairs or patchups, or even small areas of roof that need to be replaced. For some homeowners, however, the home will require a full roof replacement. This can be avoided with proper maintenance, though, like getting your roof inspected annually and staying caught up on roof repairs in Toronto as soon as you notice your roof needs them. Regardless of what your needs are, we can keep your roof looking great while giving it ongoing repairs and reinforcement through the years.
Enjoy The Benefits of Skylights in Toronto
Are you looking to create a natural, organic setting in your home interior? We recommended checking out all the features and benefits of skylights in Toronto. The greatest advantage of skylights is that you get natural light from the sun that provides both a natural soft environment as well as heat. This gives you savings on both your light and heating bill each month. Today's Toronto skylights come in an assortment of designs, styles, and dimension, which makes them perfect for any room in your home. We install skylights and can work with all roof types in order to implement a skylight for your home.
If you are looking for a professional Toronto roofing contractor then please call 905-926-1765 or complete our online request form.