Complete Roof Inspection in Oshawa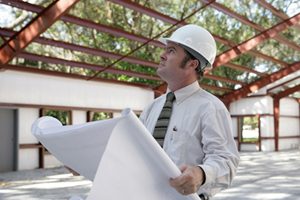 As a Oshawa homeowner, it is vital to keep every component of your property maintained and in excellent condition. This is especially true with your roof. If you own a home that is over 10 years old then you'll want to have your roof inspected in order to insure that it provides maximum protection for you and your family. At Crowells Roofing we offer a comprehensive
roof inspections in Oshawa
, Bowmanville, Courtice and the surrounding areas. Our roof inspectors cover every part of your roof, both inside and out, during the inspection. With an on-site inspection we can identify the weak or damaged areas in your home and make recommendations on how best to fix them.
Is It Time For Your Roof To Be Inspected?
According to roofing experts, the average owners should have their roofs inspected at least once every three years. The main benefit of a roof inspection in Oshawa is the fact that the experienced roofers can identify and repair gradual roof degradation. Because the surface of your roof erodes slowly over time, roof leaks can develop that are not visible to the untrained eye. At Crowells Roofing, our Oshawa roof inspection experts can help you with this routine maintenance project. We offer a comprehensive roof inspection that covers every component, and then follow it up with an honest and accurate report of what needs to be done.
Add Life To Your Roof Today
Another benefit of our roof inspection services is that they extend the service life of your roof. When your roof is damaged and repaired extensively, it degrades faster despite all the efforts you place into fixing it. Through roof inspections and routine roof repairs, you put your roofing system in the best possible position to last for the longest time frame possible. As such, roof inspections in Oshawa and the surrounding areas save homeowners substantial sums of money in the long term by postponing the need for complete roof replacement.
Why Choose Us for Roof Inspections in Oshawa & Nearby?
When it comes to your roof, you want to hire a professional, seasoned
Oshawa roofing contractor
that you can trust to perform accurate honest inspection. At Crowells Roofing we believe that you deserve the best, and work hard to earn your trust and your business. We work closely with each client through every inspection we perform in order to guarantee that you get the results you're looking for when you hire our company for
roofing in Oshawa
or any of our surrounding service areas. We offer affordable rates, combined with efficient service and dependable work you can count on. Don't settle for less than the best for your home. Contact Crowells Roofing today for all your roof inspections.
If you would like to schedule roof inspections in Oshawa or the surrounding areas, then please call 905-926-1765 or complete our online request form.