Dependable Oshawa Siding Installation Experts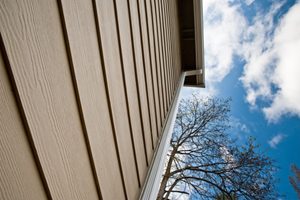 For the ultimate home protection in Ontario, get brand new vinyl siding installed on your home. At Crowells Roofing, we offer complete custom siding installation service all homeowners in Oshawa and the surrounding areas. With decades of combined construction experience, we can implement vinyl siding on any type of home with any design. With all the choices available to you, finding the right siding product has never been easier. You also get the benefit of a seasoned contracting company that has installed vinyl siding on hundreds of homes. We do full vinyl siding installation or partial siding replacement. No matter what your needs are, the Oshawa siding experts at Crowells Roofing is here to help you every step of the way.
Innovative Siding Products
With a huge selection of vinyl on the market today, you get the benefit of choosing which type of exterior siding that perfectly accents your home. Each type of house siding carries it's own distinct set of features patterns, textures and colors. There are also different price ranges that easily stay within your budget. No matter what type of siding you choose, you can feel confident that we will install it according to your exact specification. Some of the options to choose from includes vinyl siding, wood siding, brick siding, fiber-cement siding, stone siding, and veneer siding. Before you choose your siding let us walk you through the different types of siding and the advantages of each. You're sure to pick the right siding for your home.
Features and Benefits of Siding in Oshawa & Nearby
Nearly 30% of all homeowners in Oshawa have siding protecting their homes. This makes vinyl siding the most popular product in the industry. There are several reasons for this. Siding provides ultimate insulation for your home both inside and out. It's wind resistant, hot and cold resistant, and retains it's attractive finish even after long exposure to the sun. It also provides great defense from rain, moisture, and humidity. It is extremely durable lasting anywhere from 20-40 years. It retains it's color and finish. It's also very easy to clean and maintain. Siding is easy to install, remove, and replace. Compared to many other home exterior improvement products on the market, siding is also affordable. With all these features, it's easy to see why vinyl siding is the clear choice for most homeowners.
Professional Oshawa Siding Installation
Vinyl siding installation is a highly advanced job that should only be completed by an experienced professional Oshawa siding installation company. Put our Canada certified and licensed team to the test, and we'll give you the results you're looking for. Our seasoned Oshawa roofing contractors and siding specialists know how to install siding for your home and provide you with a quality product and dependable efficient work. We provide complete exterior home siding and roofing services in Oshawa, Bowmanville, Courtice and the surrounding areas that includes help you pick the right vinyl siding, complete removal of the old siding, delivery of the new product, and finally installation and finishing. With Crowells Roofing you get a great product with service that you can depend on. Call today to learn more about our services, and to receive a free estimate for the cost of your siding project.
If you are looking for a contractor for siding in Oshawa or the surrounding areas, then please call 905-926-1765 or complete our online request form.