Innovative Oshawa Skylight Solutions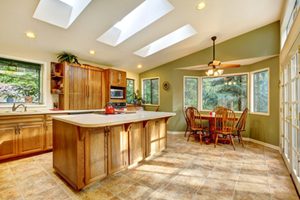 Light up your home interior with quality skylight installation from Crowells Roofing. Our Oshawa skylights service experts provide complete installation, dependable repair and full replacement all type of skylights anywhere in your home. Whether you are interested in a traditional style skylights or looking for more contemporary models, we can help you determine what will work best in your home. Our skylight installers have been highly trained and are Canada certified and licensed to install various brands of glass and acrylic skylights in Oshawa, Bowmanville, Courtice and our many other nearby service areas. We use a step by step process of removing the old skylights or creating an area for brand new skylights. Whatever your needs, you can depend on the team at Crowells Roofing every time!
Dependable Skylight Replacement
At Crowells Roofing we provide comprehensive skylight replacement and skylight inspections for all homeowners across Oshawa and the surrounding areas. If you currently have old skylights in your home recently purchased a home that carries old skylights, then let our team of expert Oshawa roofing contractors help you by installing quality skylights that help modernize your home and give you great energy efficient options. Our skylight products are durable and guaranteed not to leak. There are numerous options for skylights that work for you. Crowells Roofing is committed to providing expert skylight installations and replacements as well as long term service and support. We are the skylight specialists!
Benefits Of Installing Skylights In Oshawa & Nearby
With skylights you get the advantage of utilizing natural light which can transform dark rooms into well lit areas without using electricity. Natural light has always been a preferred decorative feature for any room as it creates a soft ambiance that is warm and relaxing. Rooms that contain natural sunlight create a distinctive aesthetic that actually adds value and appeal to your entire home interior. Using daylight to brighten your room reduces energy costs by minimizing the need for heat and light in the home. With a wide array of styles, shapes, and sizes, you can custom install the perfect skylight and as much light as you want or need.
Don't Settle For Less: Call Our Pros for Skylight Installation
Every renovation to your home is a major investment. It's vital, therefore, to have your skylights newly installed or replaced by experienced, qualified professionals who can guaranteed that every job is done your absolute satisfaction. At Crowells Roofing, we are committed to giving you the highest quality service, dependable work, and competitive rates in the industry. We work closely with each of our clients through every phase of installation or replacement from start to finish. This insures that every skylight is implemented to your exact specifications. Plus, since we are Oshawa roofing services experts, you can rest assured your new skylights will be installed in a manner that doesn't leave you needing roof repairs later on. Don't settle for less than the absolute best for your windows. Contact a Crowells Roofing specialist today.
If you are looking for a contractor that installs skylights in Oshawa or the surrounding areas, then please call 905-926-1765 or complete our online request form.